[ENG]
I worked at the KIEZ in Hamburg – the red light district – and at the National Theatre of Tunis. I studied in a circus school in Tilburg (NL), quit after a while, studied psychology, dance and physical theatre on my own rhythm between Germany and Spain, Catalunya, Barcelona, Hamburg and Schleswig-Holstein. The fact that I was born in the year the Berlin Wall fell, is significant for me, since it keeps me questioning all mental and physical boundaries humankind created. I'm from an ancient glass maker family, also known as Bohemian glass makers, which has influenced my fascination for forms and reflections. My passion for circus and criticizing it at the same time was the reason to initiate the project #reflexionsdecirc (reflectionsoncircus) and the dramaturgy exchange days at La Central del Circ in Barcelona.
During the last years I focused on circus dramaturgy and the research on creative processes.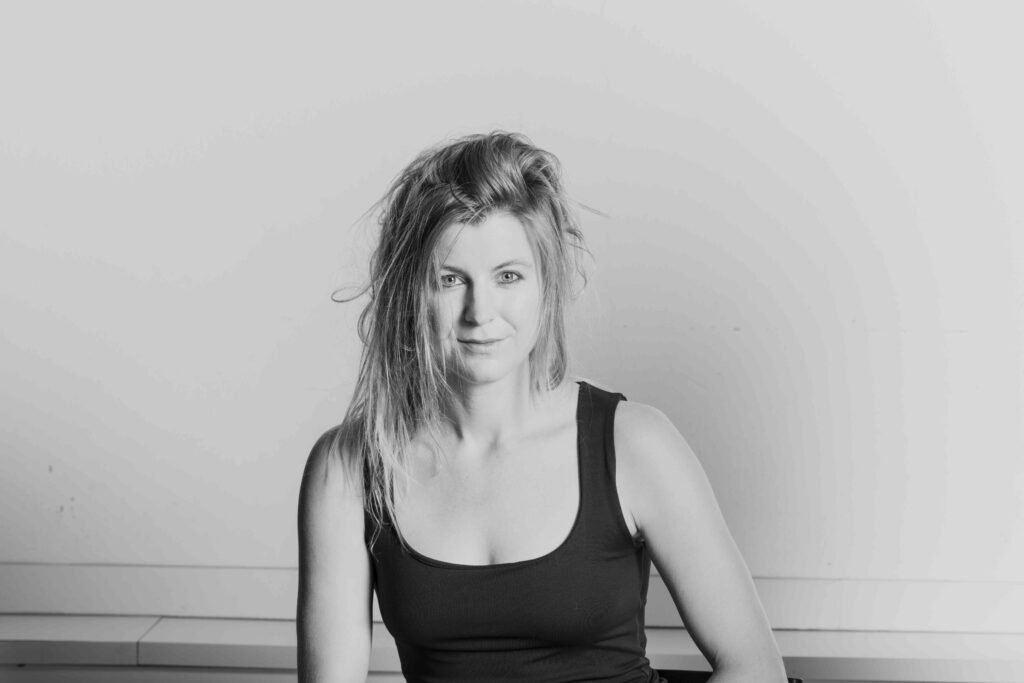 [ES]
Trabajé en escena en el KIEZ, el barrio rojo de Hamburgo, y en el Teatro Nacional de Túnez. He estudiado en una escuela de circo en Tilburg (Holanda), complementando esta formación con estudios de psicología, cursos de danza y teatro físico en diferentes lugares como Barcelona, Catalunya, Hamburgo y Schleswig-Holstein (Alemania).
El hecho de que nací el año en el que cayó el Muro de Berlín ha sido especialmente significativo para mí, pues este evento me mantiene cuestionándome los límites mentales y físicos que la humanidad es capaz de establecer. Del mismo modo, el hecho de haber nacido en el seno de una familia de vidrieros, conocidos como vidrieros de Bohemia, ha influido en mi fascinación por las formas y los reflejos.
Mi pasión por el circo y mi afán por reflexionar sobre este arte como lenguaje fueron los motivos que me impulsaron a poner en marcha el proyecto de las "Jornadas de Intercambio de Dramaturgia y Escritura Escénica" en La Central del Circ, Barcelona.
Durante estos últimos años me he dedicado a los procesos creativos, la dramaturgia circense y la investigación.
Some facts:
2018/19 Circus Dramaturgie Certificate, Centre National des Arts du Cirque Châlons en Champagne (FR) and Ecole Supérieure des Arts du Cirque Brussels
2010- 2015 B.Sc. Psychology, (thesis: Regulation of emotions and interhemispheric communication), FernUniversität Hagen
2009-2010 "Propedeuse" (dutch diploma) in Circus and Performance Art, Fontys Hogescholen voor de Kunsten, Tilburg, NL
++dance and movement trainings ++
Festivals and venues played on:
Festival OFF Avignon, Mercat de les Flors, Journée Théâtrales de Catharge, Fira Mediterranea de Manresa, Teatre Principal de Olot, Sprechwerk Hamburg, Gran Teatro de Caceres, B-FIT in the Street Festival Bucharest, La Muralla en Danza Pamplona, La Bisbal, Fringe Festival Madrid, Theaterspektakel Zürich, Umore Azoka, Berlin Circus Festival, Teatro Guimerá Santa Cruz de Tenerife, Festival Presente Futuro- Teatro Libero Palermo….
Residences and support:
Generalitat de Catalunya, Premis de Barcelona, Mercat de les Flors, Cirklabo, CircusNext+; EU Circus Incubator Project Montreal and Helsinki; Research scholarship Generalitat de Catalunya; Incubator Scholarship La Central del Circ ; The Arts Printing House Vilnius; KONVENT; Ponderosa Movement and Discovery; La Central del Circ; Lleialtat Santsenca; NunArt Barcelona; Kulturbahnhof Ottersberg; L'Estruch de Sabadell; LaBonita; Centre Civic El Sortidor; Nau Ivanow, Theaterwerkstatt Pilkentafel, Encirca't Arenys de Munt, LaBau, Can Gassol Mataró, Fira Mediterrànea de Manresa, Fundación La Plana,, Zirkozaurre, CRAC…